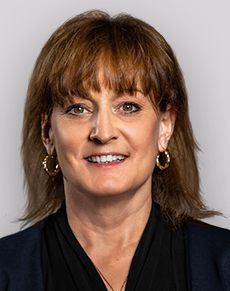 President
Samantha Espley
Samantha Espley has worked in Sudbury for most of her career and spent 30 years at Vale, most recently as the company's director of mining technology and innovation, before retiring in October 2019. Over the course of her career, Espley has worked her way up the ladder, taking on management roles in engineering, mine technical services, mining and milling operations and technology. She's also a staple of the Sudbury mining community, and a strong advocate for Canadian mining.
She has been a member of CIM since she was an engineering student at the University of Toronto in the 1990s and a dedicated Branch member in Toronto and Sudbury, serving on the Sudbury Branch executive for several years as well as a board member of CIM's Global Mining Guidelines group.
Espley is very active in the mining community as a board member of MIRARCO and the Canada Mining Innovation Council and a past member of the executive board of Engineers Canada, Science North and the Sudbury branches of Women in Science and Engineering and Professional Engineers Ontario. She is the Vale industry representative with CEMI and UDMN with a strong focus on research and development projects to enable safe deep mining. Espley also gives back to her alma mater by acting as chair of the Bharti School of Engineering at Laurentian University. 
Espley's mission as CIM President is two-fold. First, to focus on how to expand the knowledge and value of mining to society. One of the ways to accomplish this is by gathering support to build a travelling science exhibit to tell the story of mining. Using a modular design, the exhibit will travel from city to city across North America to educate and engage members of the public. Second, the continued building of best practices and guidance documents. Espley's goal is to tackle the emerging domain of "Mining 4.0" with topics such as innovative design, green energy, zero carbon emissions, risk elimination, tailings management, license to operate and more. In addition, she values health and safety and the development of best practices for new technologies, mental health and to deal with a pandemic.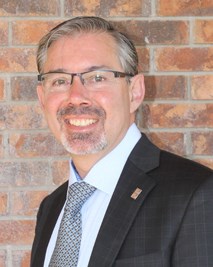 President-Elect
Incoming President-Elect
Immediate Past President
Past President and Ex-Officio
Janice Zinck
CanmetMINING - NRCan
Audit and Risk Committee Chair
Eric Talbot
PricewaterhouseCoopers
Directors at large
Michael Allan
MJ Allan Consulting
Michael Cinnamond
B2Gold Corporation
Eastern District, Second Year
Allan Cramm
Anaconda Mining
Eastern District, Second Year
Dany Bélanger
Telecon
Central District, First Year
Andrew Smith
Dumas
Central District, Second Year
Sarah Wilson
SGS Canada Inc.
Western District, First Year
Cameron Stockman
CEC Mining Systems Corp.
Western District, Second Year
Vacant
Canadian Mineral Processors Society
Stuart McTavish
SF McTavish Consutling Inc.
Environmental and Social Responsibility Society
Karen Chovan
Consultant
Geological Society
Dan Marhsall
Simon Fraser University
Health and Safety Society
Glenn Lyle
MIRARCO
Maintenance, Engineering and Reliability Society
Jean Vavrek
American Biltrite
Metallurgy and Materials Society
Greg Richards
Teck Resources Limited
Management & Economics Society
Jacqueline Allison
Tethyan Resource Corp.
Mining Society of Nova Scotia
To be announced
Society for Rock Engineering
Doug Milne
University of Saskatchewan
Surface Mining Society
Ross Pritchard
Teck Resources Limited
Underground Mining Society
George Darling
Sand Storm Gold