Each 20-minute presentation features a speaker exploring a topic relevant to his or her area of expertise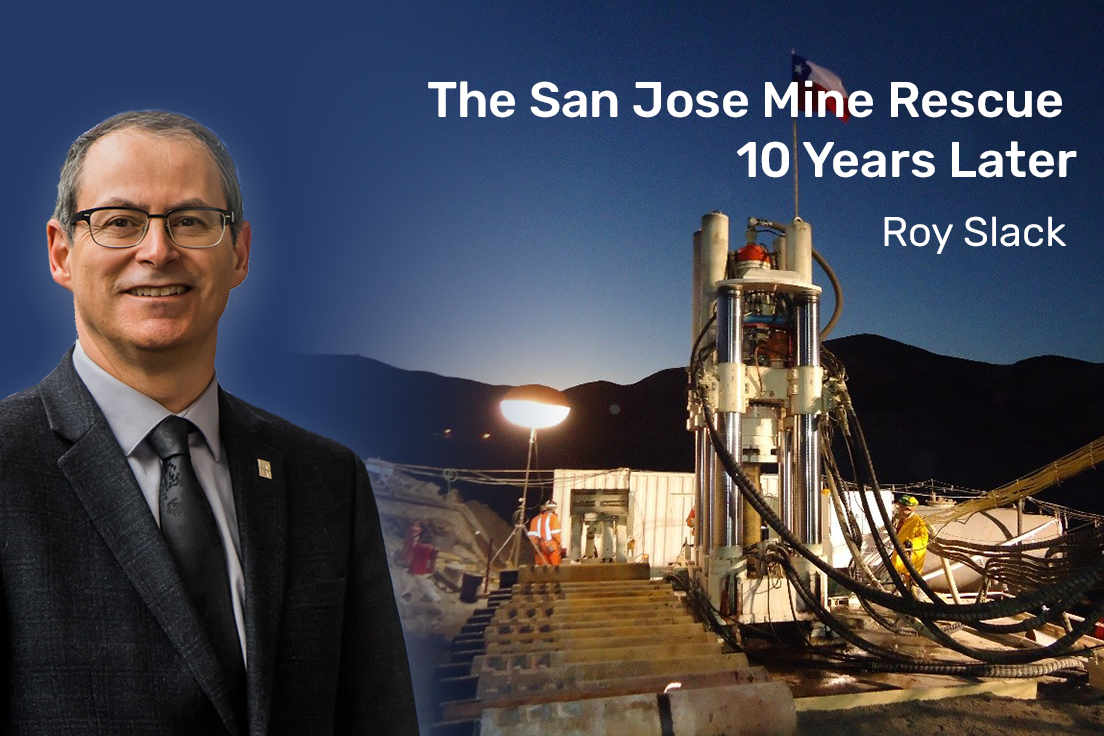 SPONSORED BY
In August of 2010 a fall of ground trapped 33 miners 700m below the surface in a mine in Northern Chile. The world watched as the Chilean government and the global mining industry joined forces to apply the latest in drilling and mine rescue technology to find and rescue the trapped miners. By October 13th, 2010 all the miners had been safely brought to surface.  
The rescue was a testament to the ability of the global mining industry to collaborate and innovate. It also provided some valuable lessons learned when it comes to mine safety.  
The Cementation group carried out one of the 3 rescue plans at the San Jose mine in Chile and on the 10th anniversary of this historic event CIM Underground Mining Society and the CIM Safety Committee are hosting this presentation. It will be focused on safety and what key lessons were learned. 
About the speaker
Roy Slack is a professional engineer with over 35 years' experience in mine construction, design, and development, on projects throughout North America and around the world. Roy is a graduate of Queen's University in Kingston, with a degree in Mining Engineering.
In 1998 he started Cementation's operations in North America as President based in North Bay, Ontario. Cementation is a mine contracting and engineering firm that provides design-build and construction management services to the mining sector. The company has been recognized as a North Bay and a Northern Ontario business of the year and several times as one of Canada's top 100 employers. In 2019 the company was recognized as the Gold Winner of Safest Employer in Canada in the natural resources sector.  
In 2008 Roy was awarded the Engineer's Medal for Entrepreneurship by the Professional Engineers of Ontario and in 2009 he was given the Metal Mining Society Award by the Canadian Institute of Mining (CIM).  In 2012 he was named a Paul Harris Fellow by Rotary International. In 2017 Nipissing University bestowed upon him an Honorary Doctorate. Roy served as President of the Canadian Institute of Mining, Metallurgy & Petroleum (CIM) 2019-2020. In June 2020 he was appointed to the Board of Directors of Torex Gold Resources. 
Roy has been active in numerous safety initiatives over the years including a past board member of OMCSA, MASHA and of the WSN Mining Advisory committee. In 2013 Roy was appointed to the Province of Ontario's first Prevention Council to advise the government on workplace safety, where he served for 4 years. He currently chairs the CIM Safety Committee and is on the board of NORCAT.